I studied Chaucer's Canterbury Tales for three years at school and by the time I sat down to write about it in my end of year exam found I hadn't understood a single word. I think the point of the book was to tell the tale of such characters as a minstrel's mum, a lepers toe and fat priest. But I might be wrong. But although most of it passed me by I'm fairly confident 'The Streakers Tale' didn't feature.
So let me take it upon myself to fill this startling omission. My middle English isn't so good though so I'll use pictures instead and rather than setting my magnum opus in 14th century London my story begins and ends in Perth.
It costs $7,000 to invade the field of play in Australia and even taking into account the 14th century exchange rate this has always been quite a bit of money. So what do you get for your buck? Well after being pursued across the turf flinging clothing and cigarettes around with carefree abandon you get bundled by a group of large bearded Australian security guards while everyone in the crowd cheers and starts a collection bucket.
In rugby play continues when there is an injury on the field. Sadly this doesn't happen when a streaker appears in cricket. So the players stop what they're doing (which isn't much) and try not to laugh just in case the TV cameras pick it up and they get in trouble for seeming to encourage such behaviour.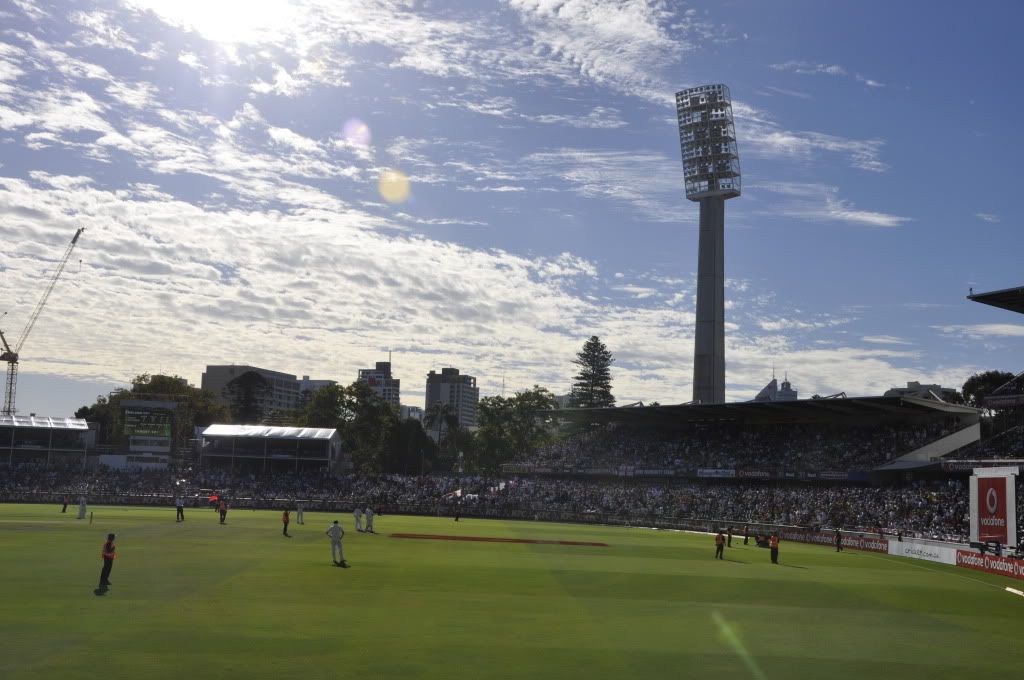 It's important that Australians are ever spared the sight of the crown jewels for fear they might revolt against their English rulers. Once this has been averted you are escorted from the field.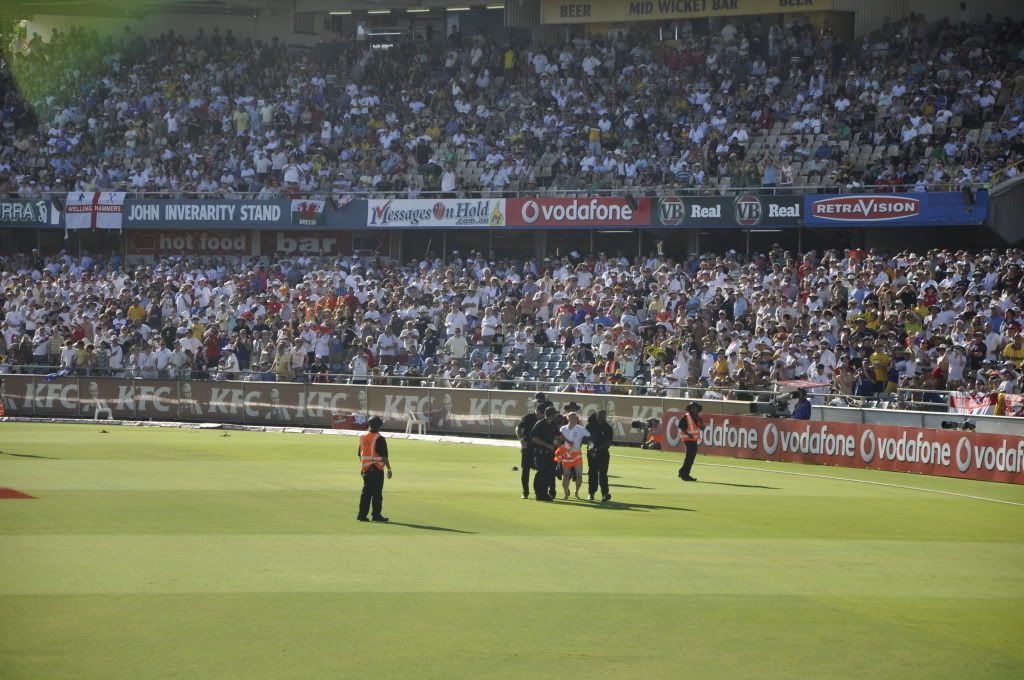 The security guards understand that $7,000 is a lot of money (even in Perth) and are sympathetic folk so they make sure you get full value for your outgoings. So they parade you around all four corners of the ground so that your proud mum can take a couple of photos.
However the goodwill only lasts while in view of the crowd. They then take you behind a wall and give you a good old fashioned pummeling. Pugil sticks will feature and jousting will rarely be of the verbal kind.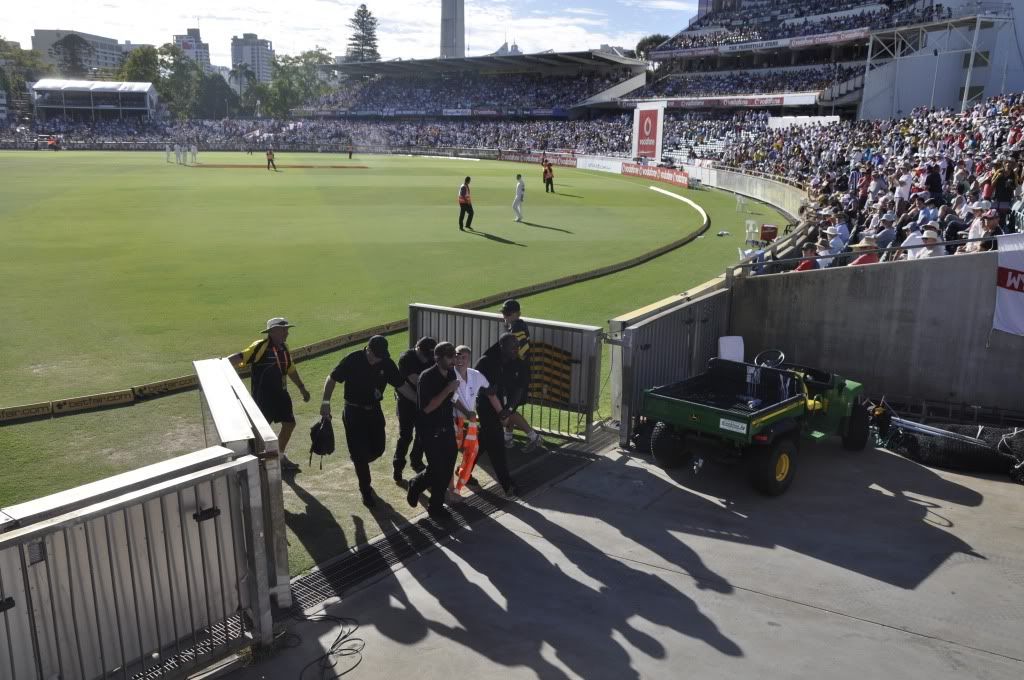 But they do let you put your trousers on beforehand. This isn't for your benefit it just makes procuring the $7,000 from your wallet that much easier.
For the streaker in Perth it is then a case of making ones way to the nearest mine where you can earn the money back by working in the kitchens for an afternoon.