Just when I start to think that supporting Fulham can't get any worse we go and lose to Bristol Rovers. Not a sentence I ever want to have to write again. Jesus Christ. What is this all about? It's my birthday on FA Cup final day this year and I was holding out completely irrational hopes that the Fulham family Norman would all be in attendance. Ah well. I can pack that particular daydream away in the locker for another year.
It was the all too familiar feeling of doom and gloom that hit me within 30 seconds of opening my eyes this morning. There's few things in my life guaranteed to mean I get out of bed on the wrong side in the morning than a Fulham defeat the night before, especially one of this magnitude.
Working at talkSPORT doesn't help. The last thing you want the day after losing to a team 43 places below you in the league is to work in an office with large plasma TV screens beaming out replays of the game throughout the day. And a whole cast of characters waiting to rub your nose in it.
Thankfully talkSPORT's unofficially run by a Tottenham mafia, and they were more concerned with celebrating a rare win (the first of the millennium) over Arsenal in a cup competition that few care about. This meant that they were in far too good a mood to poke fun at me. Especially as there were Gooners in attendance forced to bear the brunt of nine years worth of pent up frustration.
So in a bid to liven up my mood I E-leafed through my photo collection. After going through my 'Top Ten Photographs 06/07' (which you can find hidden amongst this 'blog) I figured I should do the same thing for 2007.
It didn't take long to realise that they would struggle to match 06/07, which featured some of the best scenery (or bright blue skies) Australia had to offer. But that said they still do what the last batch do and that is remind me of great times with great people.
Joe's 30th
One of my favourite nights of 2007 and this photo could have been taken at any point over the last fifteen years. I'm sure one featuring the same Graveney faces will be taken many times between now and Joe's 40th.
talkSPORT's Security Guard hard at work
I've had seconds thoughts about putting this photo up on the site. talkSPORT has a bunch of on-line followers who write all sorts about the station on an unofficial forum. If they were to see the photo in question they'd post it on their site and the poor security guard in question would get in trouble. So if you want to see what our security look like whilst on duty then email me and I'll send you the photo. It's worth it!
Hungry Annabelle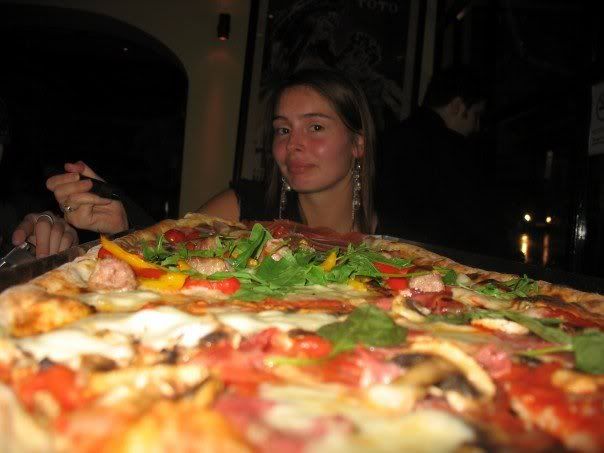 Eating pizza 'Battersea Rise' style.
Seb & Sophie's wedding
Me, Dave and Warren (a few drinks in) at a great Wedding bash on the Isle of Wight.
Ninja Assassin
This is a picture of Fe at the beach during a typical English summer
Bestival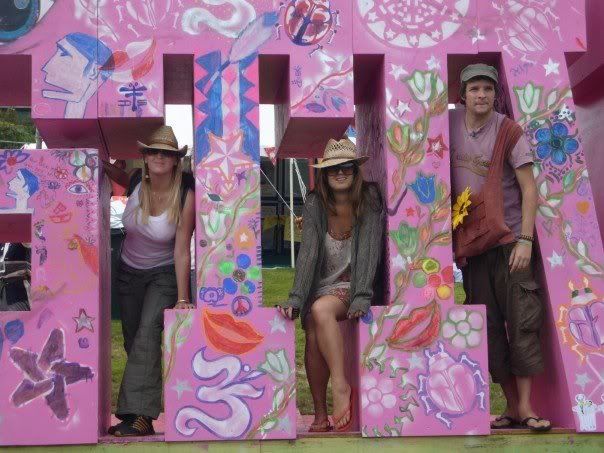 Getting back to our hippy roots at Bestival on the Isle of Wight.
Bruges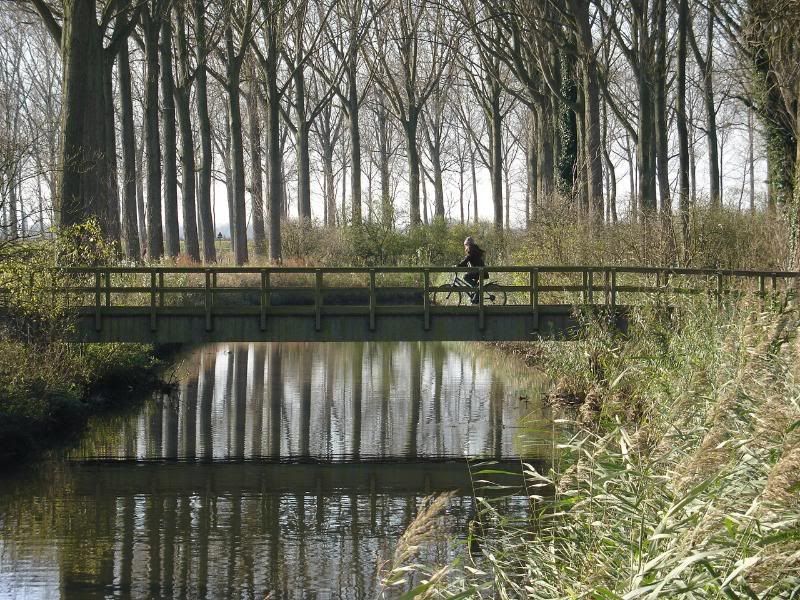 This is a high-octane action shot taken on a cycle tour from Bruges to Damme in Belgium.
Thomas the Tank Engine
Fe does her best children's TV show impression at Bestival.
Paradise
As amazing as Australia is I didn't find anywhere as idyllic as Koi Phi Phi in Thailand. And that's without the freak sunset action going on in the background.
New Years Eve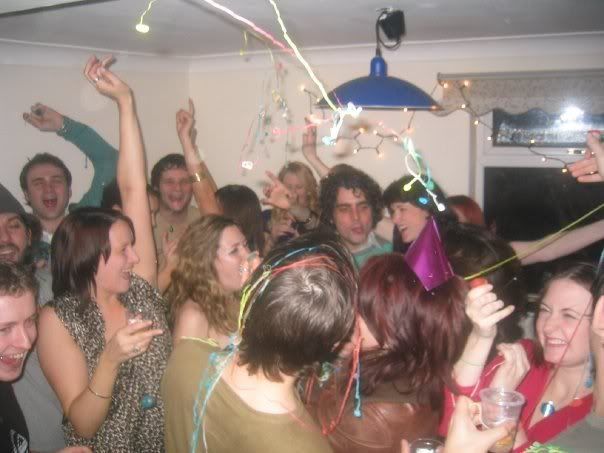 Okay, so technically this photo was taken in 2008. But well done to Calum who forewent the customary 'stroke of midnight' activities to take this picture. Possibly the best moment of the best party the year had to offer.