07:15 (and at regular intervals up to 09:20)
There are six people in my dorm and in the week since I arrived in Adelaide there's been very little in the way of conversation. We all seem to wake at different times, keep respectfully quiet when others are sleeping and thankfully unlike in Brisbane (I couldn't get a peep out of the quiet Indian guy in the bunk below during the day nor get him to shut the fuck up at night) there are no snorers. Indeed the only sound after lights out is a creaky old air con unit chuntering away like Glenn McGrath after seeing a catch go down.
However in the past two days I've been repeatedly awoken in the morning by the sound of rustling next to the window by my bed then momentarily dazzled by sporadic shafts of light as one by one my room mates pull aside the curtains to peer out and up to the skies. Gloomy forecasts of a months rain in one day have been repeated and built on so often that they are now an indisputable FACT. Hail stones, it appears will stop play and prevent a morale boosting, historic and well deserved Ashes victory.
10:00
However 90 overs were possible on day four and when I got to the ground for the earlier start time of 10am it was heart-warming to find out that weather forecasts in Australia are just as unreliable as in England.
10:14am
Though the bright skies had obviously not done much for my optimism.
Prior dropping Hussey, a wasted review and Broad out for the series. Not a good start to the morning."
was the text I sent to Nathan fourteen minutes into the start of play.
11:20
England win the 2nd Test by an innings and 71 runs.......Oh yee of little faith.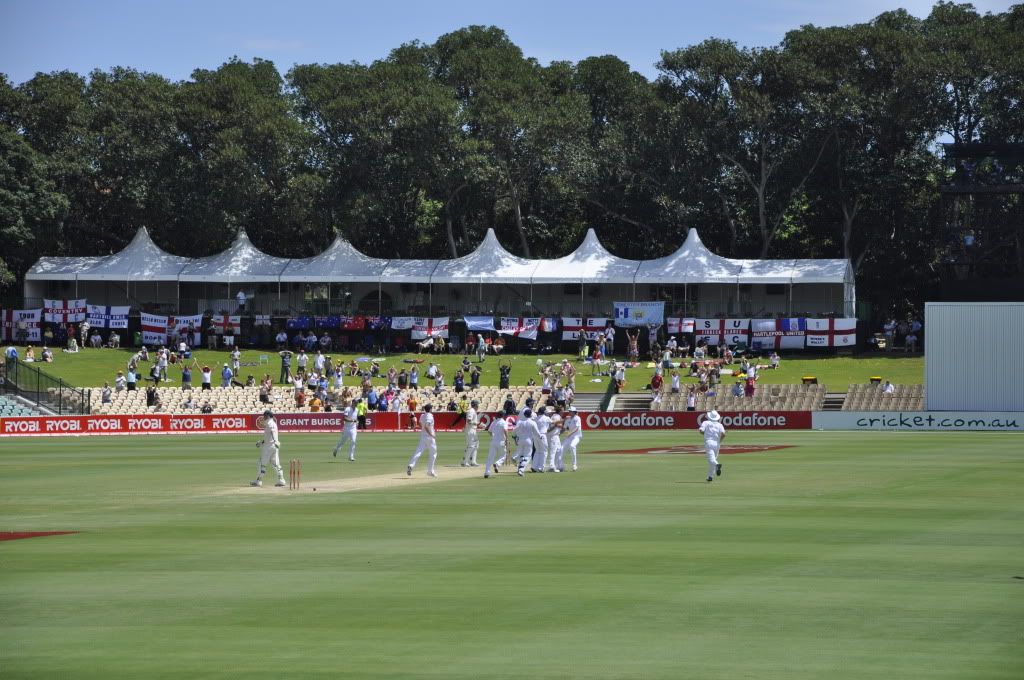 It was great. Although the ease of victory was slightly surreal.
14.05
A few posts ago I wrote that you would be hard pressed to find pictures in my blog of Australia when the weather is bad. Let me take it upon myself to correct that right here and right now. For fortyfive minutes after what would have been lunch on the final day and as myself and Nathan left the ground this happened.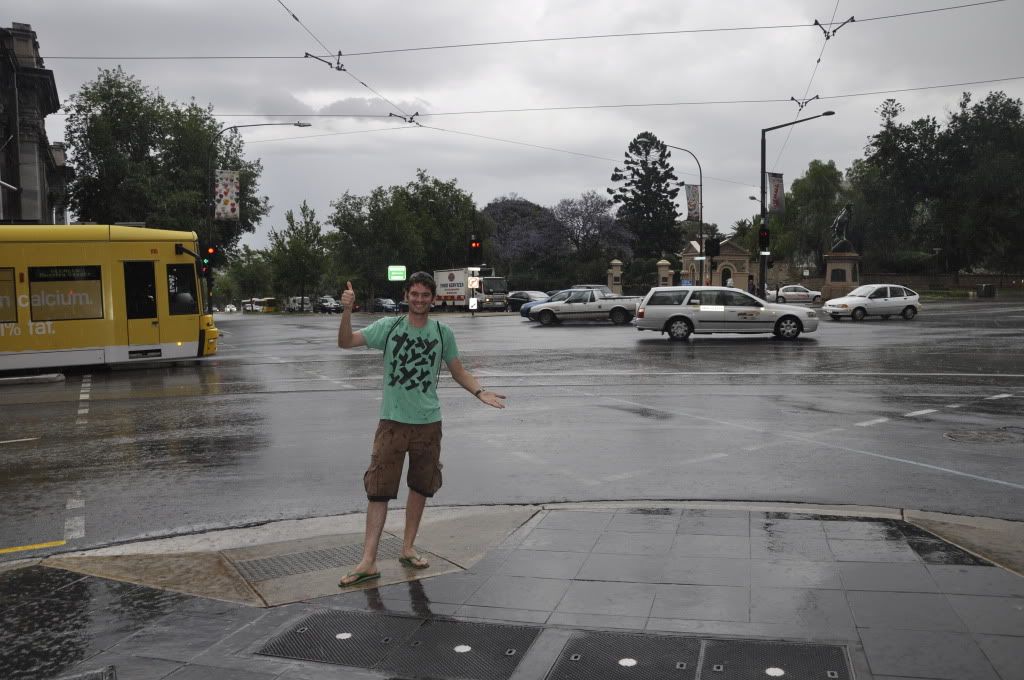 It appears that all Australia would have had to do to survive was to bat for another hour and a half. Oh well.
15:30
I've never enjoyed bad weather quite as much. This was the scene outside my hostel.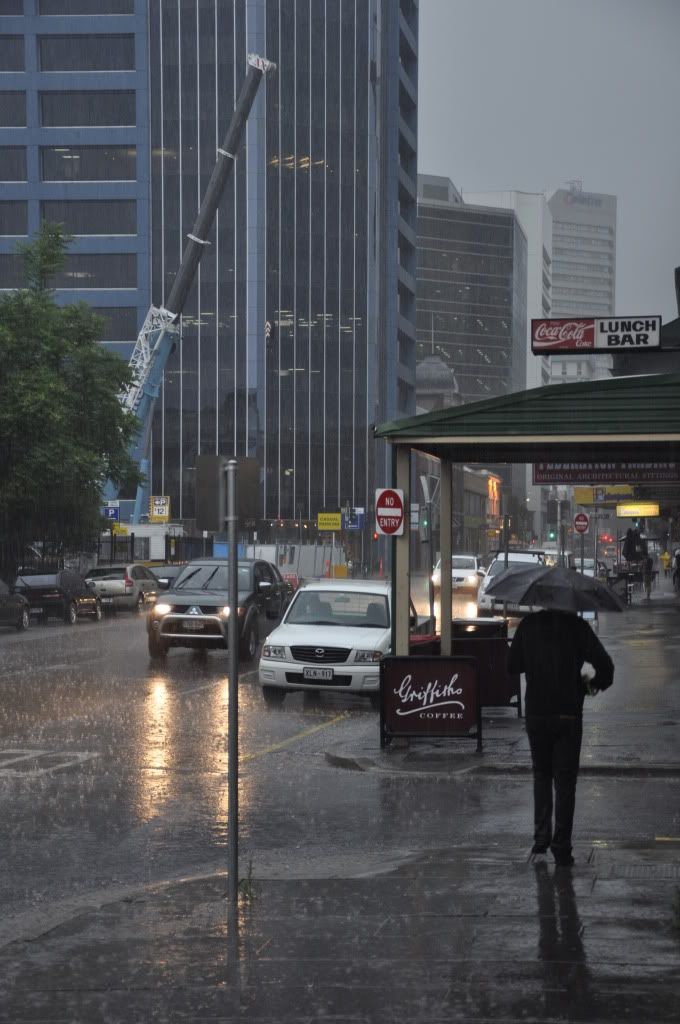 Nathan and I laughed a lot at this. However we've now been stuck in our hostel for about two hours and it's starting to get a little bit boring not being able to go outside. Going to have to make a run for the pub soon to celebrate our first Ashes victory and Nathan's birthday! Bring it on!