Another day, another view from the stands and another reason to celebrate as Alastair Cook scores his double hundred.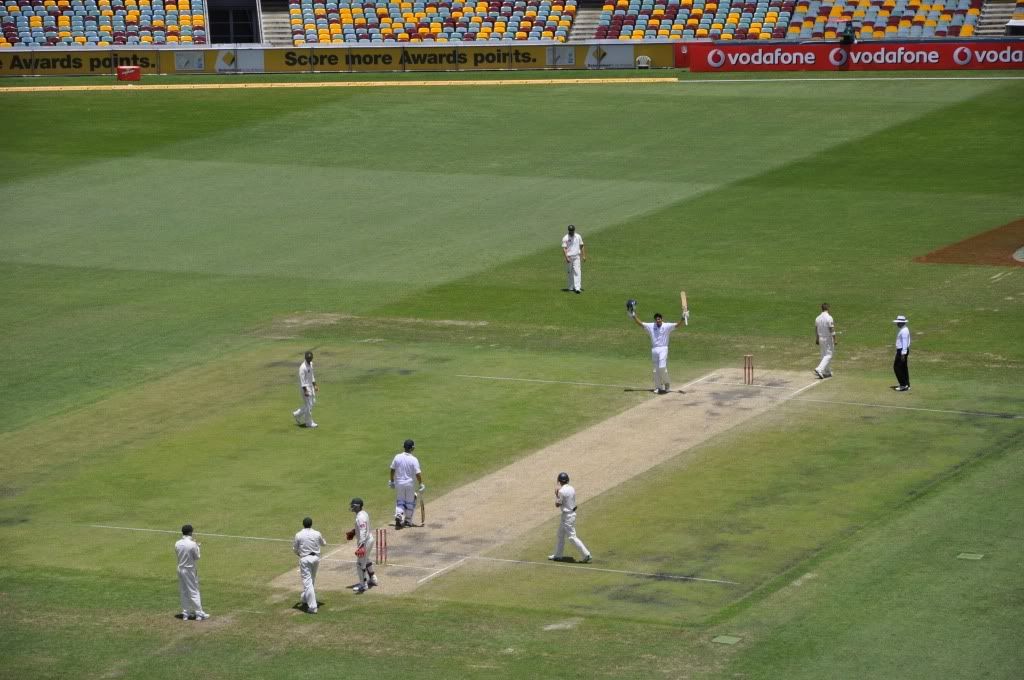 And there were more similarities with yesterday as this photo shows. It's another of Michael Clarke wondering how he fluffed such a simple catch. If he needed reminding he need only have turned around to look at the big screen showing a replay.
And I suppose it's also another reminder of Adelaide as it was there that I saw the last Englishman to hit a double ton against the Aussies. And it's Adelaide coming up next. But before the stresses and strains of that. It's time to kick back, relax and enjoy England grinding the Aussies into the dirt.