Not even the cushioned seats (that gave off what sounded like a deep sigh of anguish every time contact with my backside forced them to expand the built up air) was enough to justify the most ludicrously priced tickets in the history of cricket.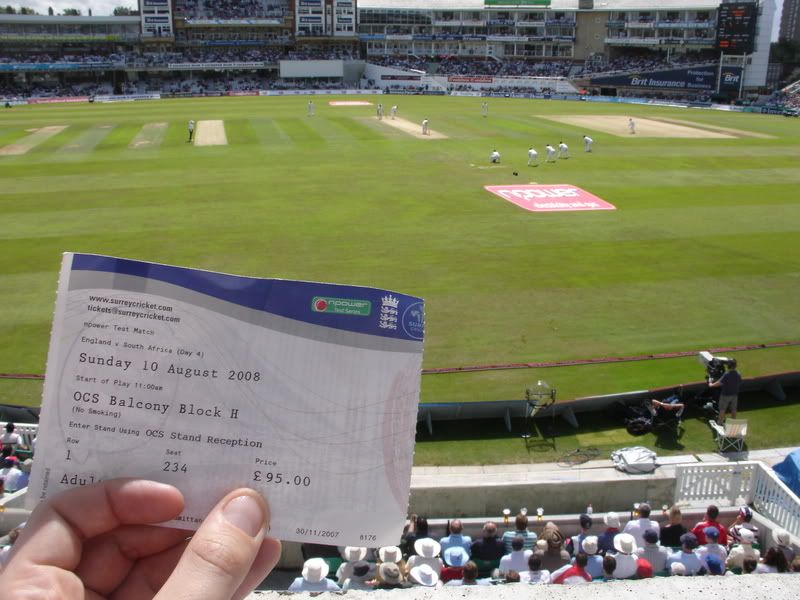 Due to the Post Office failing to deliver when it mattered most the family Norman were forced to pay just shy of £600 for 6 tickets to the cricket on Sunday. Rewind six months and our realisation Surrey hadn't received our application for the more affordable £50 seats was compunded after we were informed they'd already gone and sold out. Meaning we had to shell out or risk missing what we thought might be the definitive days play of the summer.
You can imagine our delight when England managed to lose the series inside three games meaning we had in fact doled out all that dosh on a meaningless 'friendly'. All this after the £100 my dad and I had spent watching an hours play on Saturday before bad weather sent us packing to Craven Cottage to watch another friendly. Although in a sport that isn't brought to an end when dark clouds start hovering.
But it meant that we approached Sunday's play determined, and I mean DETERMINED, to soak as much enjoyment out of it as possible. And for the most part we managed that. Right up to the moment rain brought an end to proceedings. Argh!
That's not to say that the day was a complete washout. Although the weather threatened to turn nasty at sseveral points during the day we did have moments when I regretted not bringing shorts with me.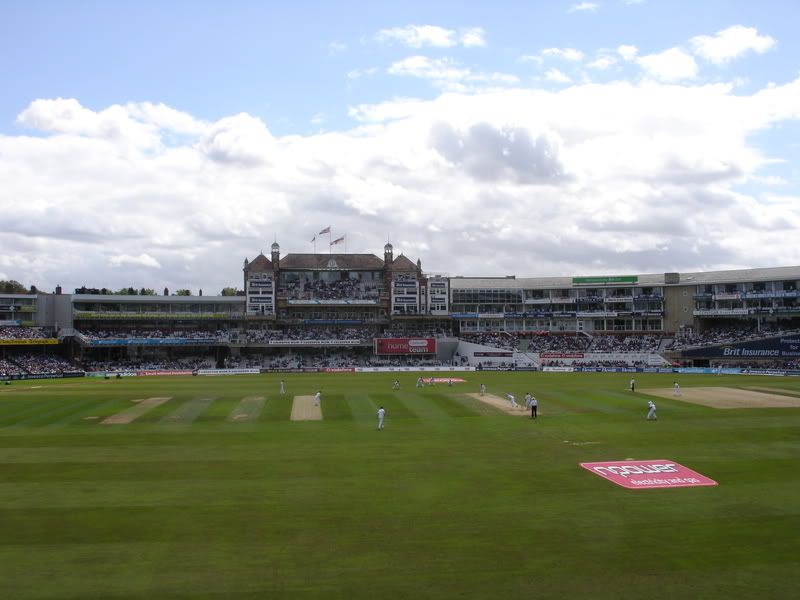 And the action on the pitch was also of a decent standard as England pushed for their first victory under KP.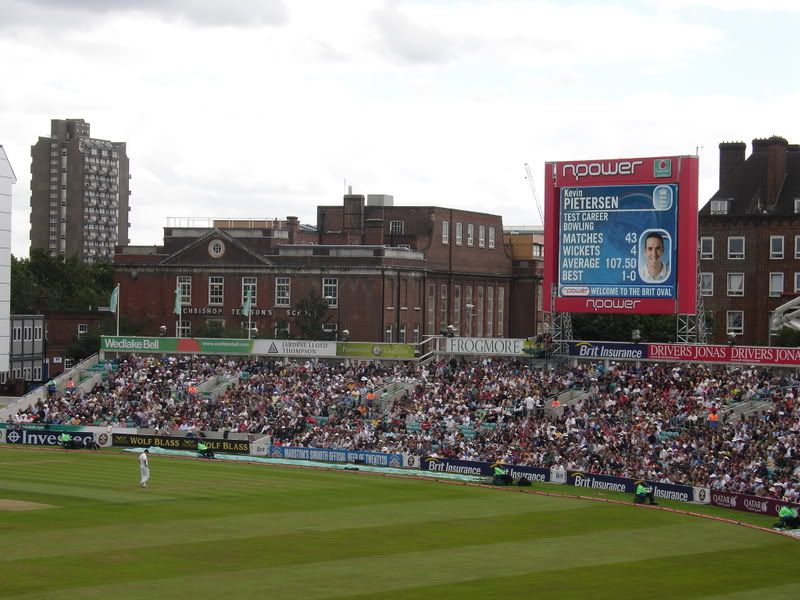 The last time I'd seen KP in action was his match winning century in Napier in our series against New Zealand. A series that would cost the paying punter exactly $180 (NZ) to watch every day of all three Test matches. At the current exchange rate that means it costs more to watch one day (with one session rained off) at The Oval than a complete series abroad. Astonishing.
But the cricket on show was fairly entertaining. AB De Villiers played at the top of his game before a lack of batting partners threatened his chances of reaching a century nearly as much as this ambitious shot.