Prior to heading off to the Caribbean I was forced to shell out £136 to fix my camera. It's a camera that has served me well over the last three years and this was the first time I had to pay out to repair it. However the thought did cross my mind that I should just buy another one as its technology had finally been overtaken by cheaper, smaller brands. The sheer bulkiness of its size being the other drawback and meant I had in the past missed out on several photo's simply because I couldn't be bothered to rummage around getting it out of my bag.
So the following is a selection of photographs featuring events that I may have mentioned in previous posts or that needed evidence to render them worthwhile to talk about. Some were taken on my camera-phone but mainly they are Marks and which have only been put online.
So let's start at the bottom because any country that sells something called Crack Butter is all right by me.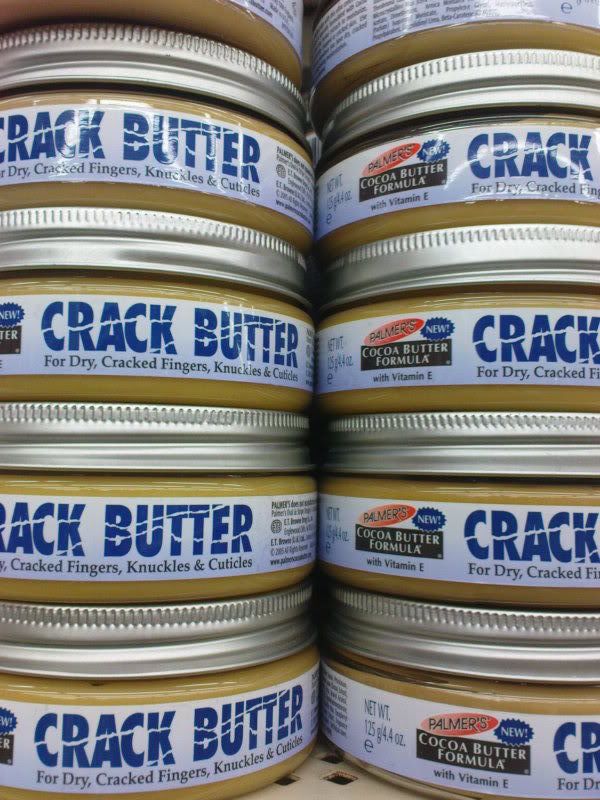 Regular readers will remember Mark's decision to eat a roast lamb and potato pizza in New Zealand. Well this time round he went for an apple crumble and ice cream dish served in the shape of a flower. Beautiful.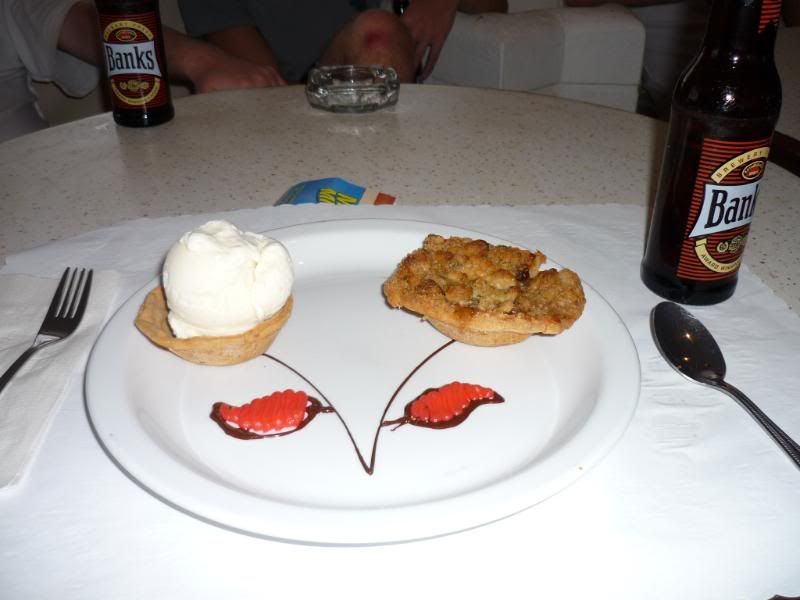 One of the 'colourful' characters from the Aussie tour was once again in attendance. And true to form Chardonnay spent the entire tour off his head. Whether shouting inane ramblings at unfortunate fielders stationed in the deep, staggering around various Barmy Army events or falling asleep in the outfield during the celebrity Twenty20 match he kept everyone entertained in the worst possible way.
And here's a photo of the type of car that kept all inhabitants awake for the duration of the election season in Antigua. Great memories.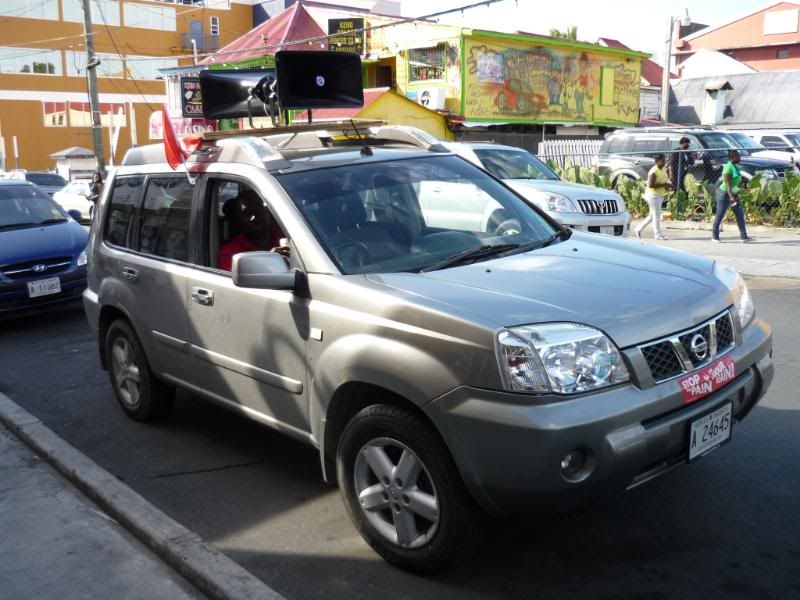 The Windies tour was an opportunity, for want of a better word, to fly in a propeller plane for the first time in twenty years. My journey was soothed by the presence of West Indies legend Colin Croft who sat next to me throughout the journey. It meant my freak out moments were reduced considerably and I almost enjoyed myself.
Here is a photo of one of the many frogs that lived peacefully outside our accommodation in Barbados. Let's hope it wasn't an epileptic.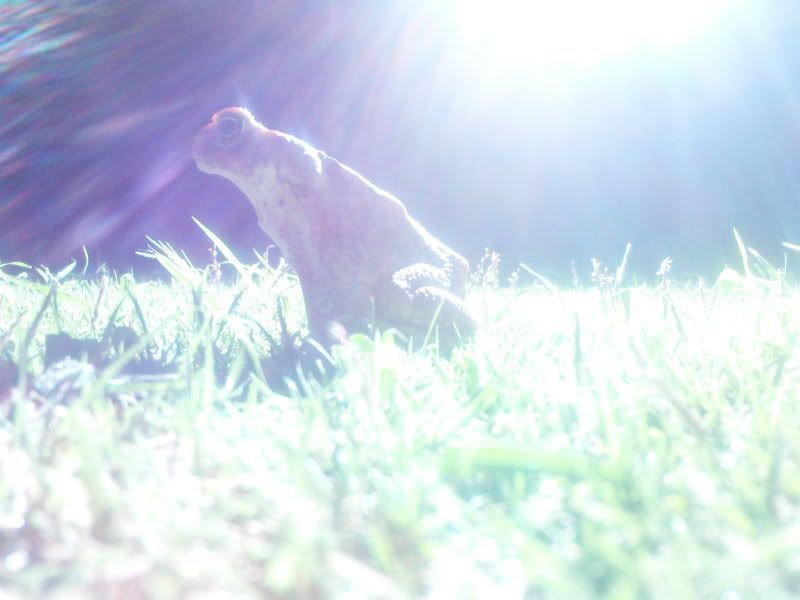 I had noticed the amount of red-eyed people that inhabited the West Indian isles and had put this down to the common use of the dreaded weed. But after seeing this advert I was forced to rethink my shoddy stereotyped views.
Whilst in Antigua we spent a legendary night with a group of top Bristol lads and we ended up spending most of our fun times out with them in Barbados too. So here's a picture of us behaving reasonably well
And here's one of us behaving badly.
And here's one of Dave helping Stuart climb a palm tree.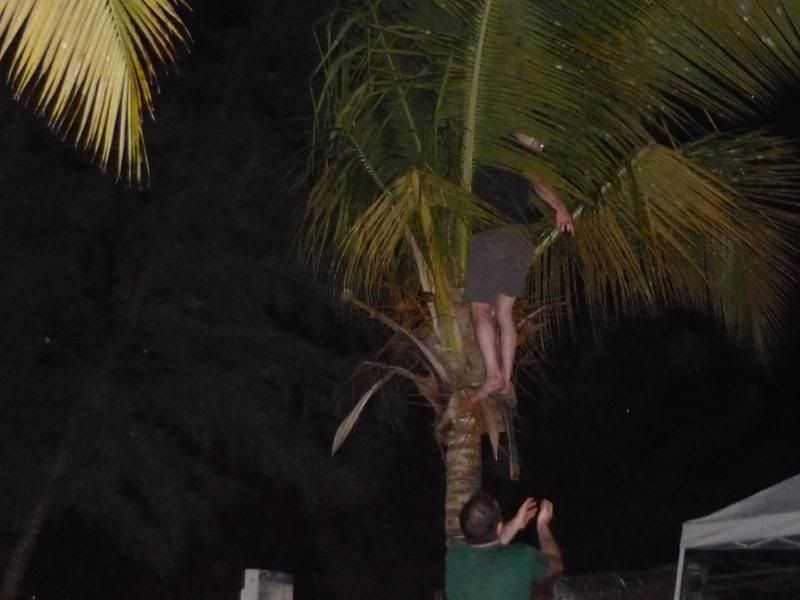 It was with the lads that we spent one fantastic day, one of the best of the entire holiday, doing exactly what everyone should do in a foreign country. Mixing with the locals playing beach cricket and football.
The following Friday we went to a local haunt for fresh seafood, reggae and locals and we got all of them and plenty of rum to boot as we celebrated Mark's birthday.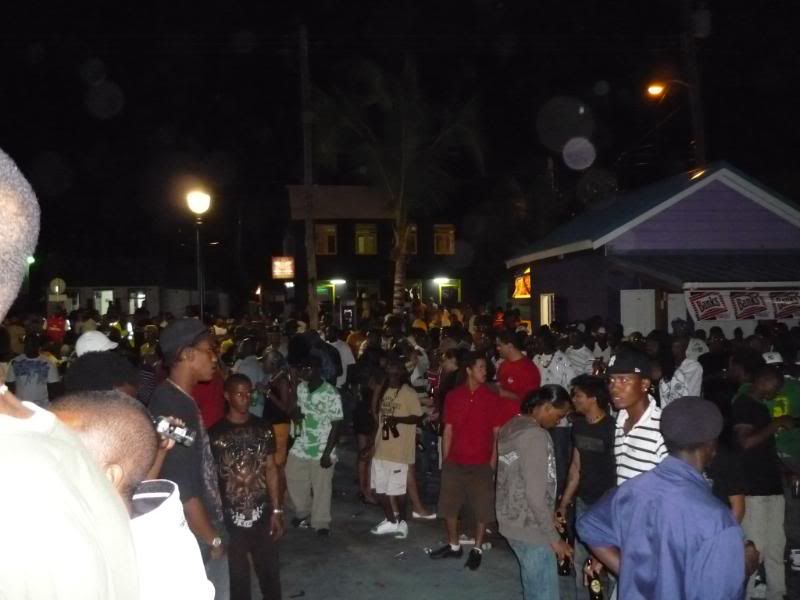 Great days and great photos that bring it all back and make me want to head home and open the expensive bottle of rum I bought in Trinidad. The only problem is that I honestly can't work out how to open it. Answers on a postcard please.