It's self-indulgent and bears no real purpose but it's nice to look at some of the snaps I've taken this year or been party to being taken. Following on from earlier versions which took in all that Australia had to offer in 06/07, good old England in 2007 and New Zealand/Australia in 2008 this is the best of the rest from last year. Thanks to Calum for all the additional material.
The Rose Bowl. August. Twenty20 Finals Day.
Two Kent fringe players watch on as their team battles their way through to the final. It was a blistering hot day. I was dressed in a two piece suit and I spent much of the day trying to seek shelter from the scant shelter the advertising hoardings surrounding the field afforded. I failed and my sweat patches were meeting in the middle by noon. But it didn't prevent me from enjoying one of the highlights of the English cricket calender.
Dicky's 30th. July. Clapham pub some time after drinking had begun.
2008 was the year of the 30th. Not mine unfortunately. But plenty of my mates celebrated this year and one of the occasions brought together some old friends from the past. And hopefully will mean they are together again in the future.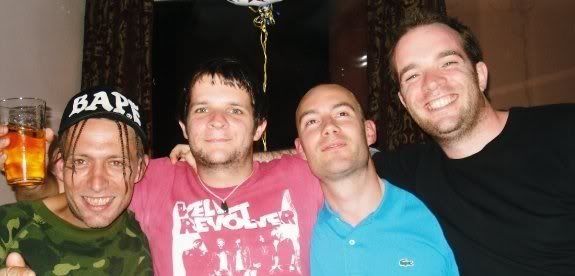 Oxford Archealogy XI. August. A field in Hampshire.
As unlikely a bunch of cricketers you will not find. Undergoing a typically slapshod warm up session prior to another defeat. This is one of my favourite photo's of all time.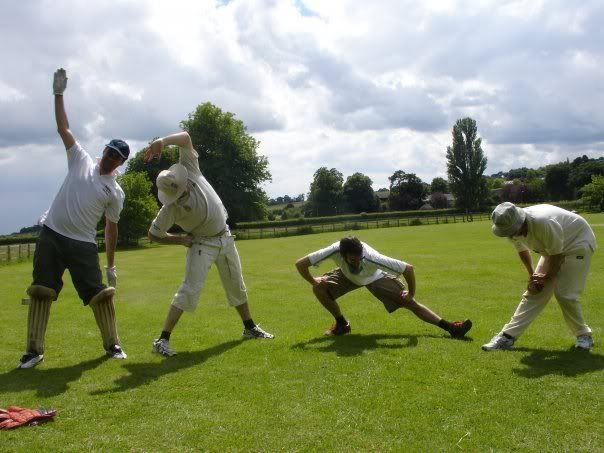 Lavender Hill. Battersea.
A skyline somehow improved upon by technology, merges and connects with a part of London not usually noted for its beauty. Criss crossed by the jet streams with a red hue and rich blue.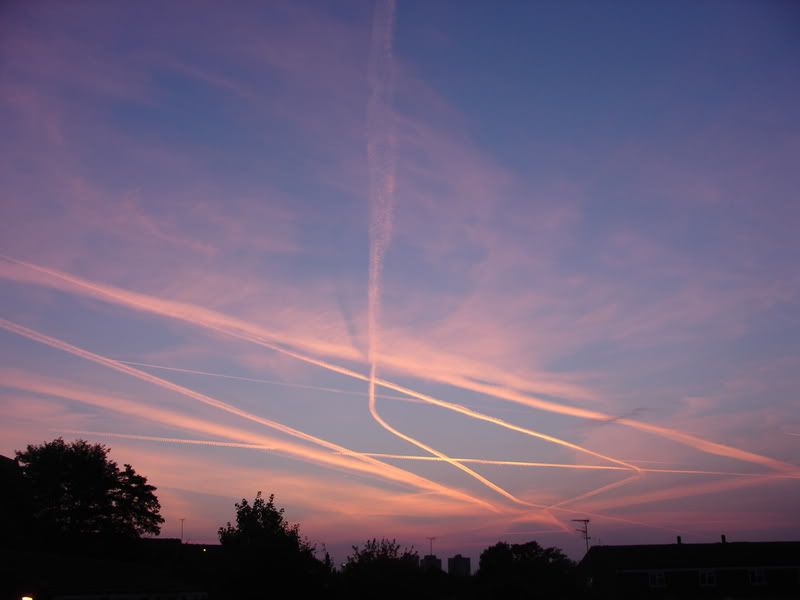 Lake Bled. Slovenia. June.
A slight covering of cloud fails to mask the picture postcard beauty of this centuries old part of Europe which looks today pretty much as it did back then.
Fratton Park. May. The Great Escape.
A story that needs no spin. Down at out and already careering into the abyss Fulham pull off an escape that almost has no parallel in the modern sporting world. Either side of defeating their two nearest rivals they're technically relegated on two separate occasions they manage to haul themselves back into contention at Eastlands, before going to Portsmouth and getting the only result that could save them. And I was there for pretty much all of it. I love football.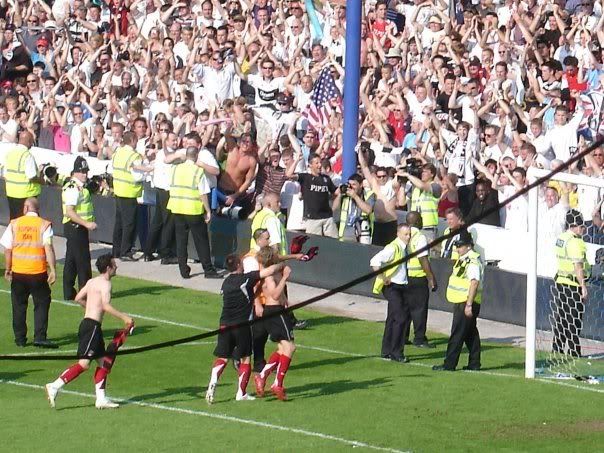 Edinburgh. August. Grandma Tash and Grandpa Luke.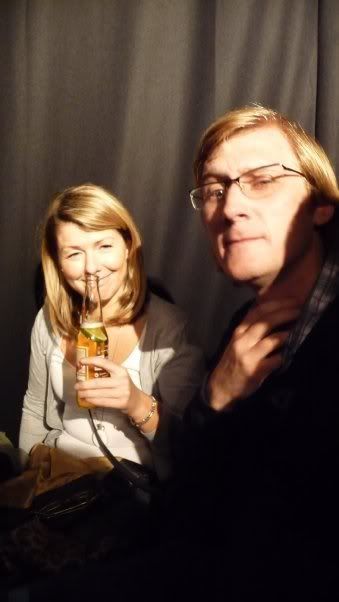 Edinburgh. August.
There's so much that's wrong with this picture. And so much that's right. Alcohol has a lot to answer for.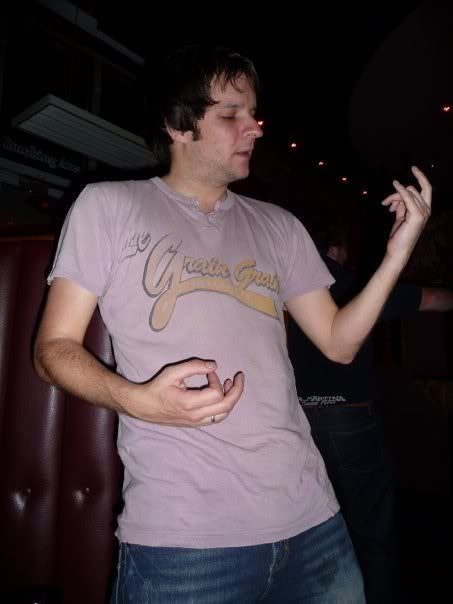 Isle of Wight. Bestival. September.
The photo that summed up my last ever festival experience. The only good thing? My nostrils look magnificent.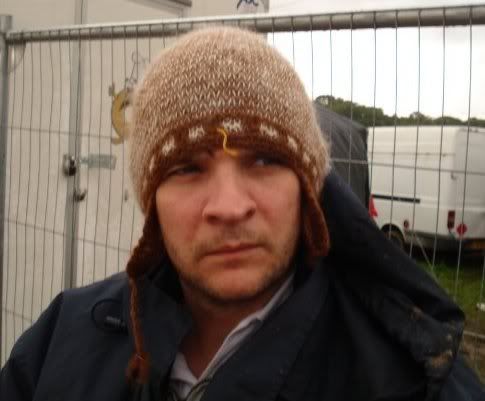 And that's it. The next pictures that will adorn this 'blog will be big splifs, fat rasta, heavenly beaches and everything else that the West Indies will offer. And maybe a cricketer or two.